Online Music Lessons with Robbie Hancock!
Hello, I'm Robbie Hancock and welcome to my online music lessons!
I am grateful you are here and interested in taking the next steps to fulfilling your musical goals and dreams on your journey into music.  With time, practice and a little work, anyone can learn to play an instrument.  I have taught over 500 students and counting since 2003 and teaching and coaching for me has always been about giving back and having fun.  I love to pay it forward and that's why I teach.  Learning songs keeps things interesting and exciting not to mention I learn from you at the same time!  
I am currently accepting new students all ages and levels (especially beginners) on Tuesdays and Wednesdays for all time zones around the world.  I look forward to connecting with you and helping you with your music journey online!
Robbie Hancock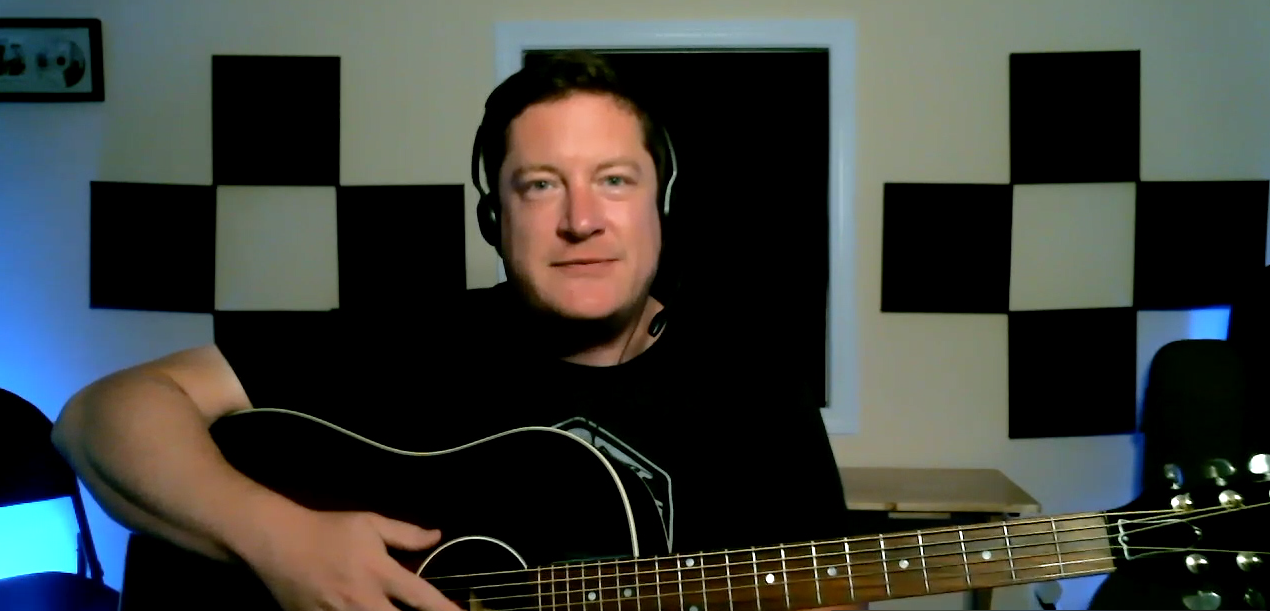 Testimonials
---
"I've always loved to play the piano right from early childhood and had intermittent times in my adult years of returning to the piano.  It was short lived and not terribly productive.  Then, one day I found Robbie Hancock!  On zoom yet!  Robbie is more than my piano coach; he is a 'key' person on my team to fulfill a desire of returning to music.  My husband is on that team as well.  He listens and loves the music that fills our home which was one of my many goals.  My team thinks "I've come a long way BABY! " - Joel Fair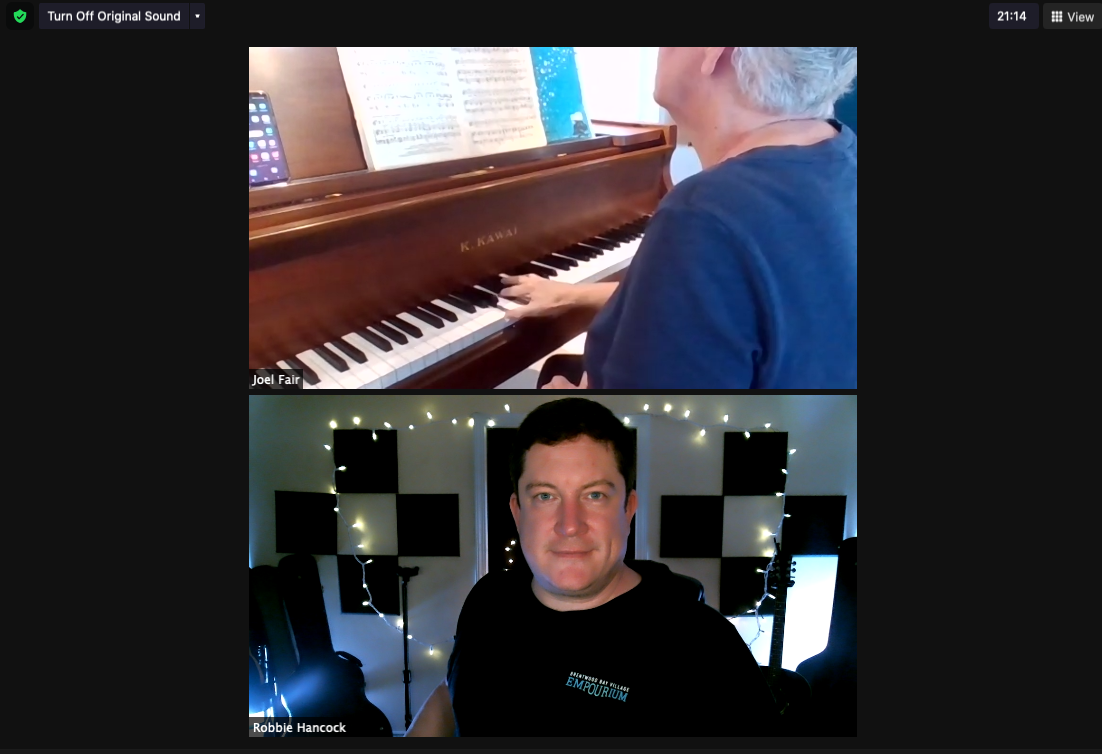 "Robbie has been teaching guitar to my son and daughter, and has been a great inspiration to them both. He has gone out of his way to find inspiring ways to keep them into their music, both in person and in video lessons."  - Bridget Clark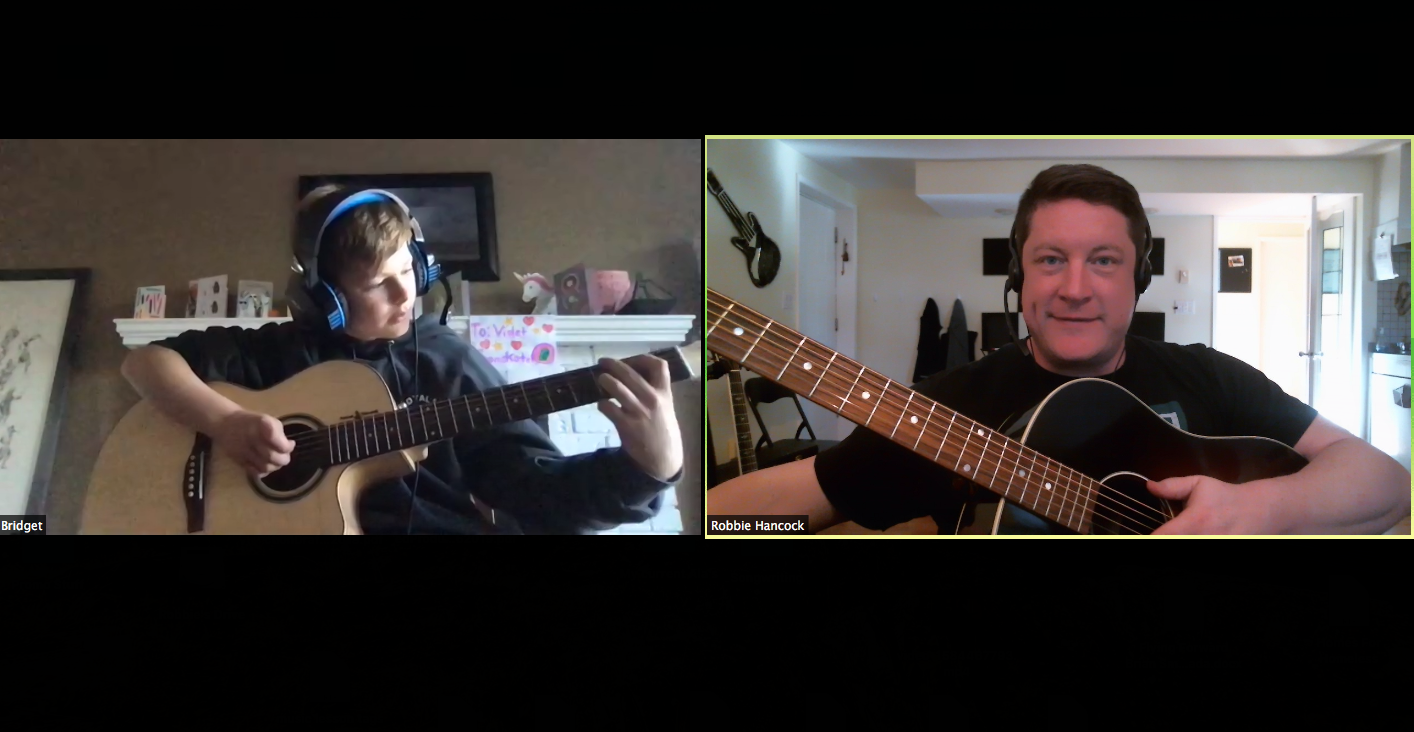 "Robbie is a great teacher. He is talented at whatever instrument he touches and is able to teach guitar, piano, drums, and song writing. I have learned a lot from Robbie and have been able to write my own music from spending time with him, learning his craft. I would highly recommend this musician/teacher to anyone from beginners to long time players." - Patrick Weston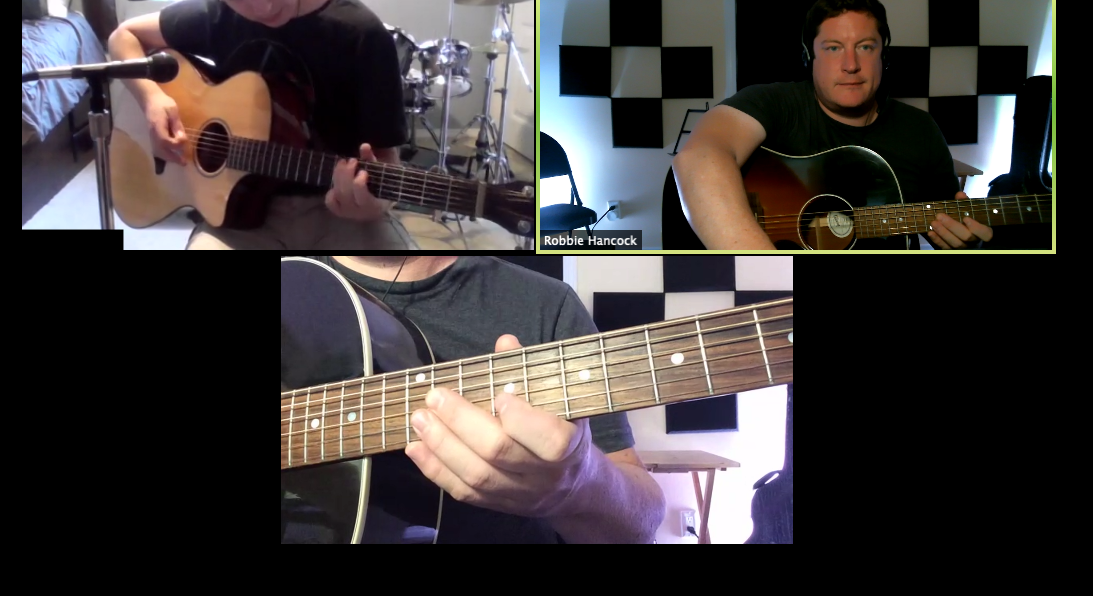 "Robbie was patient and taught guitar in way that connected my son with a range of different music styles.  I admired how Robbie connected to my son in an inspiring way.  I am grateful that Robbie imparted the gift of music to my son.  Thanks to Robbie's teaching style, my son learned to play and still continues to hone his skills independently while at University. I know that my sons ability to play the guitar has seen him through the fun and the challenging times of teenage-hood and young adulthood too.  Thank you Robbie! Your musical and teaching talent is a true gift to others." - Leslie Dee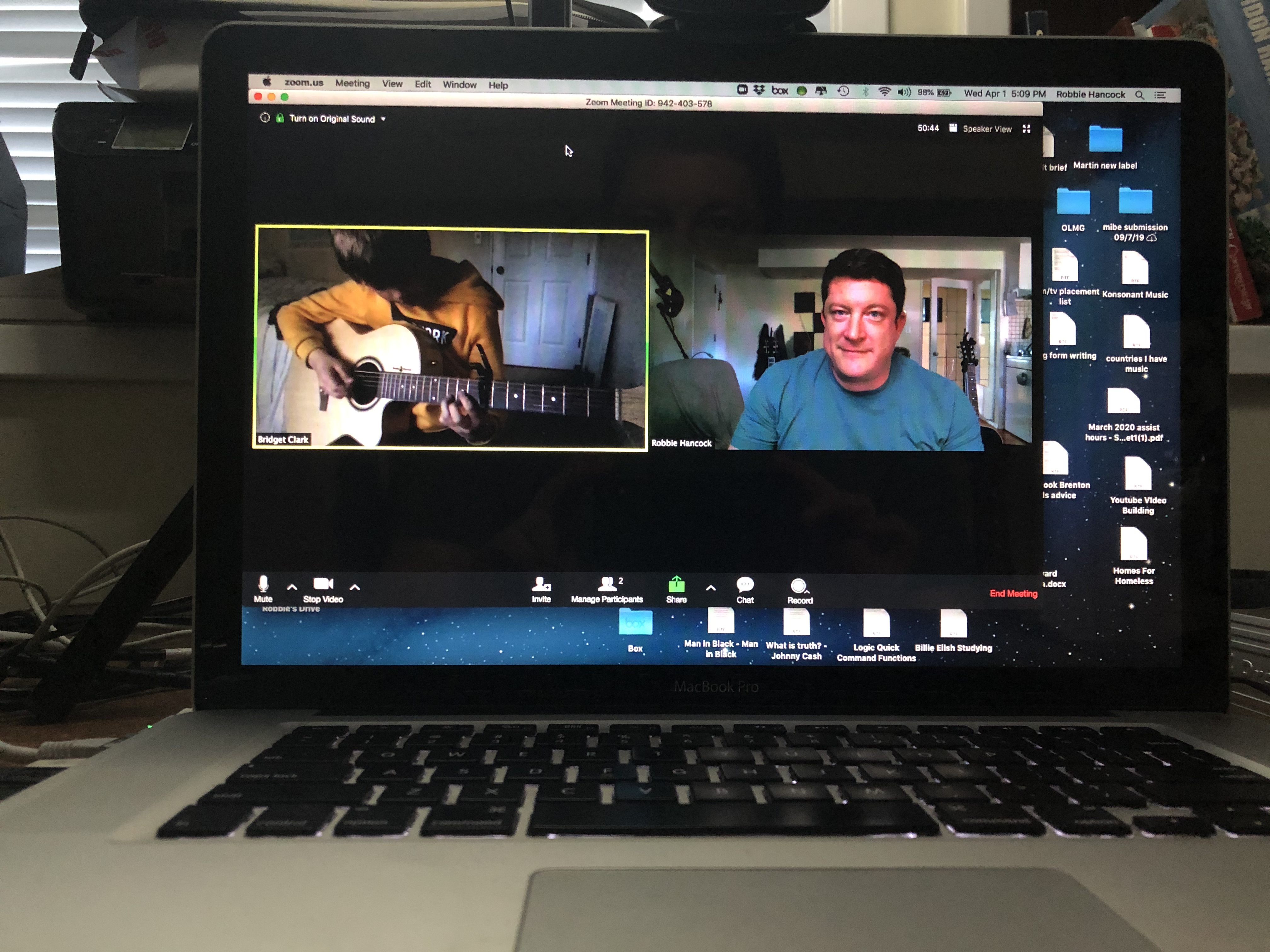 ---
Availability
I offer one on one online classes once a week and would be happy to accommodate your schedule and time zone wherever you are in the world as long as it works for my availability.  I always start with a 4 lesson package for 30 or 60 minute lessons to make sure it is a good fit for you and I and your family.  Lessons are invoices on the 28th of each month for the following month of lessons, month to month from September to June.  I teach all ages and levels and beginners are welcome.  Please message me with any questions using the form and include 2 preferred times on Tuesdays or Wednesdays.  I will be happy to discuss pricing then.  Thank you so much for considering me as your teacher, coach and mentor.  I look forward to speaking with you soon!
MUSIC EDUCATION AND EXPERIENCE
Current Film and Television placement credits - CLICK HERE
Music industry Bio - CLICK HERE
Music school owner - 2009 to present - taught over 500 students with lessons in guitar, drums, piano, voice and songwriting
Los Angeles, Nashville, Hawaii - annual trips to a music conferences studying songwriting and the music business
Teaching Experience: 2015 - Long and McQuade Woodstock Feb to June - drum teacher
Nashville TN - 2013 - 2015 - 3 trips studying songwriting and the music business
Teaching Experience: 2001-2009 - ARC Academy Red Deer Alberta, Segue Music Guelph, Ontario - drum and guitar teacher
Teaching and music education experience: - 1981 to 1990 Organ lessons privately through the techniques program, highschool percussion and piano classes and lessons and school band.
FORMAL EDUCATION
Humber College North Campus - Radio Broadcasting 1year 
Galt Collegiate Institute - O.S.S.D. diploma with 6 O.A.C
Music Production – Berkeley online course 2014